We visited and shared this idea at Design Dazzle a few weeks ago, but in case you missed it here's a fun summer idea to beat the boredom blues.How many times do you have your kids tell you they're "bored" throughout the summer? Well, today I'm sharing a fun and easy way to relieve that boredom with our "Mom, I'm Bored" Paper Chain Free Printable!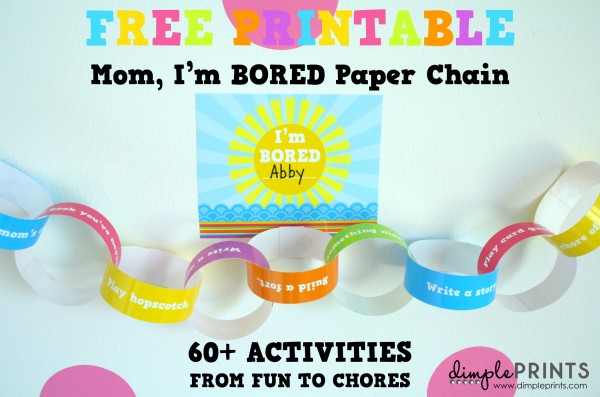 We came up with 60+ activities for your children to do throughout the summer to alleviate that summer boredom. They range from fun ideas to chores like these…
Each child can have their own area where their chain is and we provided name plate signs to identify each child's chain!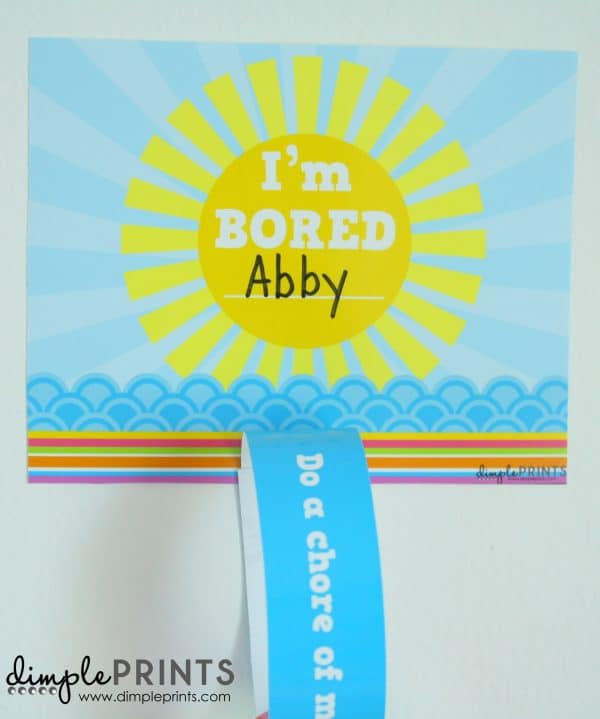 Print off as many of the pages as you like, create a chain for each child, and find an easy boredom buster this year!