Watermelon is ALL the rage these days, so we thought we'd create a cute, printable Watermelon Doily Garland for you to use to decorate for your next cookout or BBQ!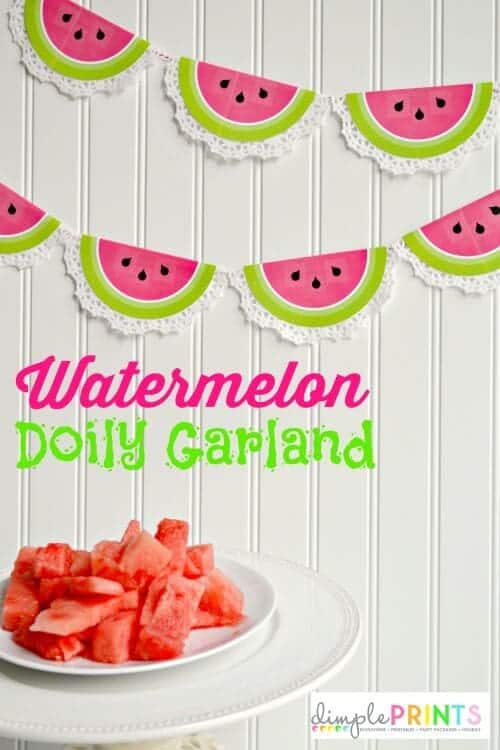 It will take you NO time at all to make this…it's simple!
You need:
Paper doilies folded in half
Printable Watermelon Garland from DimplePrints
Scissors
Twine or Ribbon
Hot Glue
Steps:
1. Fold the paper doilies in half and set aside.
2. Cut out your watermelon garland and fold a small fold across the top to hook over the doily.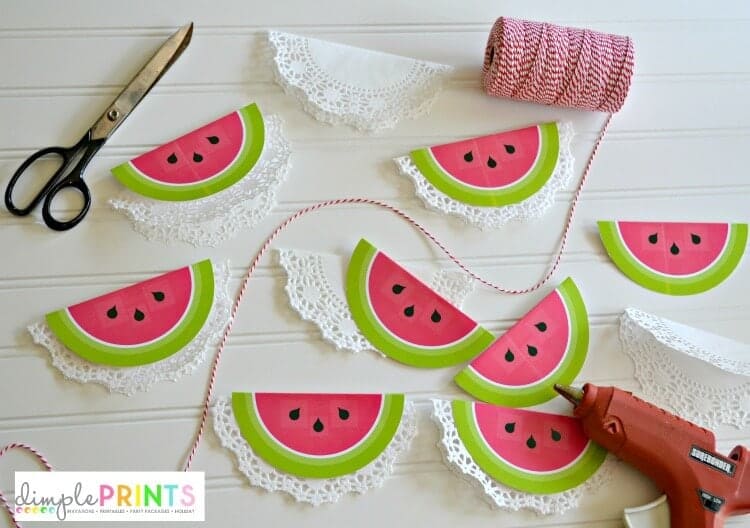 3. String twine between the layers of the doily and hot glue together, then add hot glue to hold watermelon on doily.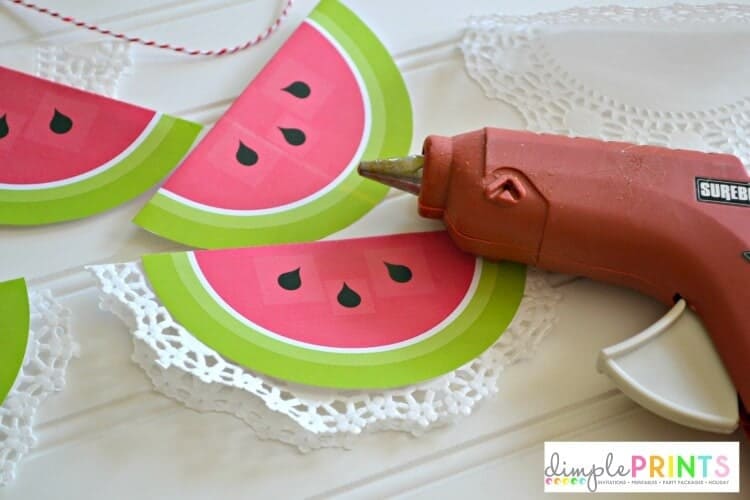 4. Hang your garland and watch everyone "oooh" and "ahhh" over it's cuteness!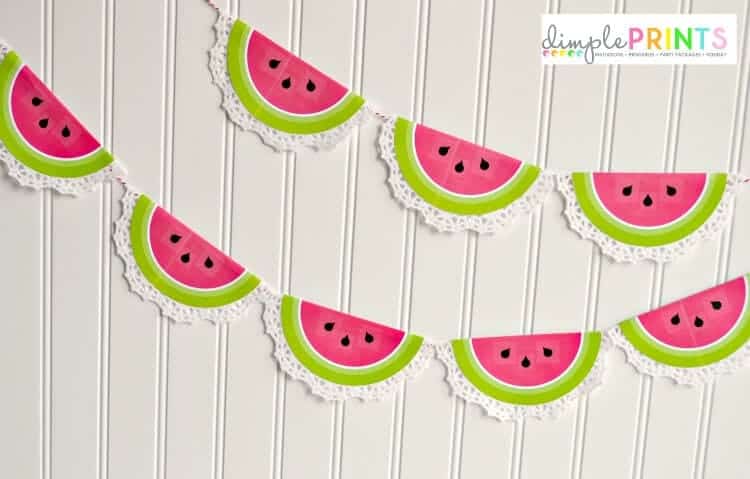 A cute easy garland and the prints are free!